The TekTek website was one of the most popular online Avatar creator websites. However, it has been closed down a few years back but still holds its legacy. It was popularly known as Gaia dream avatar maker which was basically used for creating different types of Avatar online. It was definitely a fantastic website as it had all the possible resources for designing avatars online and that too in the most creative way. Also, it was quite easy to use and could create unique avatars in no time.
If you have ever used this Avatar builder website then it is a fair chance that you definitely miss it and are in search of other sites like TekTek. However, none of them is as efficient as TekTek avatar maker but still are good enough to provide you satisfaction. But before we jump to look for TekTek replacement let us first find out what actually happened to the original online avatar maker ie., Tektek.
What Happened to TekTek?
Anyone who has ever been a user of TekTek has a fair chance of missing that website because it was the most preferred website for creating online cartoons in the quickest and creative way. The main reason behind the shutting down of their website was that they violated some kind of copyright issue and were, therefore, forced to turn off their operations completely. This decision definitely upset hundreds of users across the world. This website was good enough to attract many people in a short span of time but definitely, we have some replacements for the same.
List of Similar Sites like TekTek
Now as already mentioned, it is quite difficult to find the exact replacement of TekTek online avatar maker as it was considered the perfect tool for the same but there are definitely some of the alternative websites which can give you the similar experience of creating Avatars online. We researched a bit and found out a few websites which can meet your requirements however these may be extremely different from TekTek.
Following is a list of all those websites and their uses:
1). http://www.heromachine.com/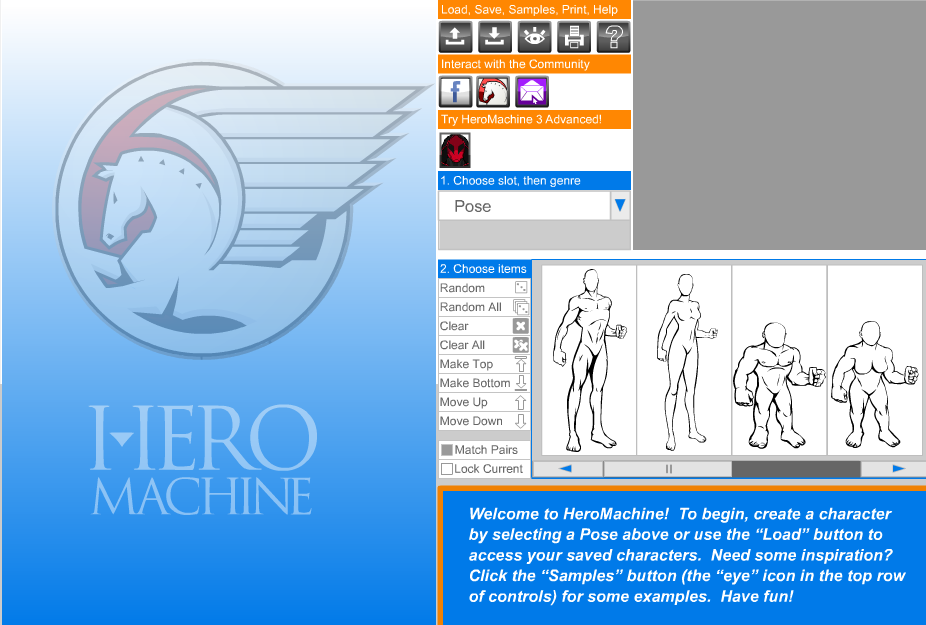 The first website in the list is hero machine. Not to mention, it is among the most appropriate and advanced replacement to the original TekTek. No matter whether you have good drawing skills or not, this website will help you to create amazing illustrations which will look professional. You can create different illustrations and avatars using this website. It can help you to make your fantasies come alive with this tool.
Be it superhero fantasies, comic book illustrations or even science fiction, Hero machine will help you to create all of that just like TekTek. So, go ahead and give your fantasies a look.
2). http://www.dolldivine.com/
The next website on the list is doll divine, which is another famous alternative of TekTek. You can put all your creativity into this website and create different illustrations. Apart from this,  the website also has many design tools which will help you to customize your designs as much as you like and you can show off your creative skills.
However, the most popular themes of this website our cultural clothing and fantasy costumes. So, go ahead and create your illustrations with beautiful fancy dresses as this is all you need after TekTek.
3). https://avatarsave.gaiaonline.com/
This website is generally popular for its gaming features and other entertaining stuff but very fewer people are aware of the fact that this website also offers a good platform for customization of different illustration with its endless tools. Do not believe us? There was an official announcement made about this website which said, "Every member can create their own virtual character and dress it up with over five thousand items: clothes, accessories, pets, masks and just about anything else imaginable."
Also, a tool available on this website was used by TekTek along with its other creative tools because of that only Gaia sued TekTek under violation of copyright issues. Gaia helps you to make your fantasies come alive with its amazing services and leave you awestruck. One should be a registered person in the community before using copyrighted materials.
4). http://www.neopets.com/
Another extraordinary alternative for TekTek website is the next one in our list which is known as Neopets. This website offers various tools and customized features which helps you to create dream design directly from your imagination. All the features available are extremely easy to use and you do not have to be a professional artist to create designs.  All you need is to create an account on Neopets to access to all the services and tools offered by them.
The services are extremely easy to use and you can create beautiful illustrations within few minutes only. A simple registration will allow you to access all the tools easily. Neopets is a quiet old website as it had started in 1999 and offers its services in various countries like Portuguese, French, German, China, and Spanish. When your account is created you will enjoy this website as much as we do as it has many entertainment activities like shopping, free games, and shopping auctions.
5). https://recolor.me/
The next one in the list is recolor.me which is a popular online community providing services for customization of various illustrations and creation of Avatars as it has many resources and tools. You will be happy to know that this website is a subsidiary of TekTek however it is still young and is working on itself to replace TekTek with its successful operations. You do not necessarily need to register yourself and create an account, however, you will be restricted from using its few important resources if you do not have registered in it.
The registration process is quite simple and you do not need to spend a lot of time in doing so but after this, you will have a free access to most of its tools and you can get to work.
6). http://doppelme.com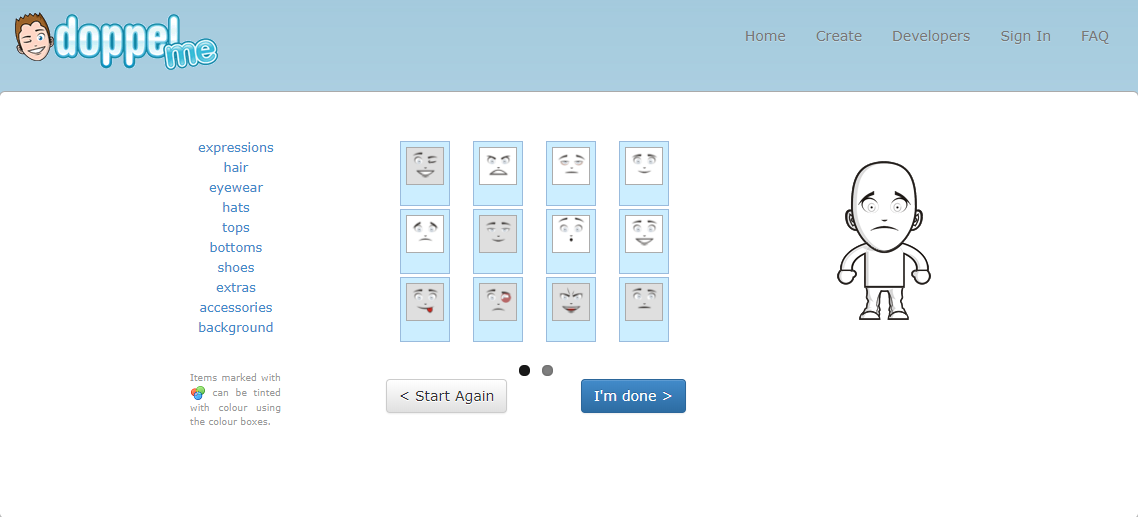 If you are a creativity freak then how much you will be fantasized by the thought of creating fancy illustrations of yourself, your friends or even family? Sounds cool but if you believe this fantasy was shut down along with the TekTek? Then you are definitely wrong because DoppelMe is a website which is a free dynamic avatar maker and has correct tools for creating different types of avatars for blogs, messaging apps, and other requirements.
DoppelMe website is extremely easy to use and can help you to create an endless number of online avatars. You do not have to download any other kind of tools or software as soon as you have this website for creating customized Avatars. This website is definitely a good replacement to TekTek but make sure you have a good browser to access this website.
7). https://www.faceyourmanga.com/
The next website in this list is FaceYourManga. Just like all the above websites we have mentioned, this website also offers you to create different customized avatars but one thing is different here as you can either create your own customized Avatar on this website or can buy one. Other than this, another special quality of this website is that the quality of the images is extremely good as most of them are in high definition quality which makes your avatar look much more appealing than the basic ones.
8). https://www.smallworlds.com/
The last website and another good replacement for TekTek is a small world. This website is a place where you can make all your imaginations come to reality. You can make your fantasies come true with the help of this creative website. The specialty of this website that it has unique colors and other painting methods to make your art look more colorful. It has many other decorative things to make your avatars look more attractive than usual.
Final Thoughts
So that's it for the list and hope all of you have got your answer of replacement of your favorite ex-website, TekTek. If you have a sense of creativity in you and fantasize about creating avatars and other such illustrations then any of the above the website will be able to meet your requirements. So what are you waiting for just go ahead and kill some time.