When you browse your computer or laptop with Windows 7/8 or 10 and suddenly get errors like "Following applications are using files that have to get updated with the installation." Just close the functions & click on the Again button to proceed ahead. Acresso Software Manager that makes you think what is Acresso Software Manager & what it can do to your computer? Is there any way to remove it or how much safe it is to remove it from your computer?  You do need to worry; we will answer all these questions here. Let's start: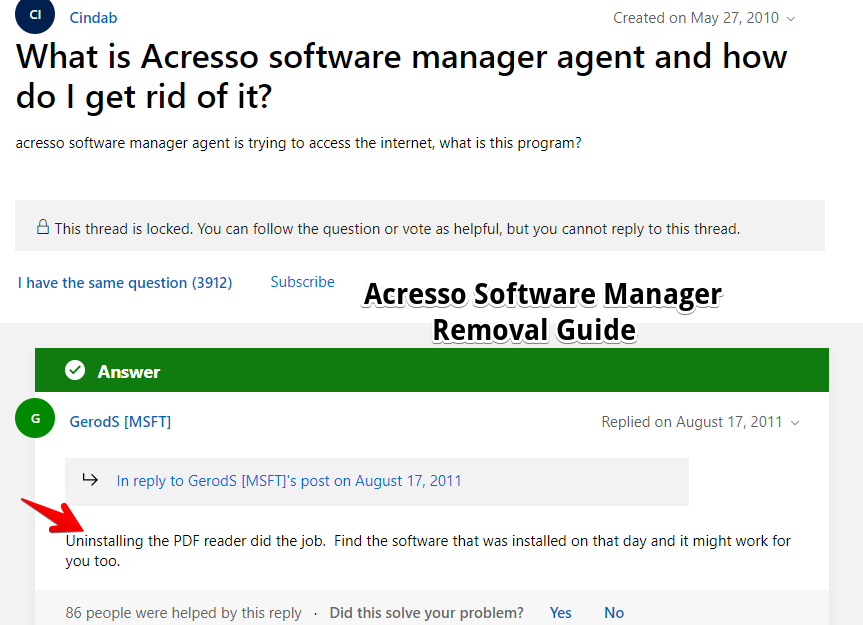 What's Acresso Software Manager/isuspm.exe?
FlexNet or isuspm.exe or Acresso Software manager is a default software tool that is installed on the laptop as Nuance PDF Reader. Actually, it is used by Nuance for delivering automatic updates. And FlexNet runs in the background of the Windows PC and whenever your computer boots it can start up automatically. Generally, the goal of the Acresso Software manager is keeping a proper check for the software updates and automatically installs if the update is found.
The Acresso software manager is installed on a Laptop or PC. And mainly this software gets installed by name of isuspm.exe. This is developed by Acresso Software Inc and whenever you will install the Nuance PDF reader, you don't get any option if you must download the isuspm.exe or not. This gets installed without any notice. The Acresso Software Manager can connect to the internet and checks for any kind of updates. Thus it consumes plenty of data in the background thus slows down the system's performance.
Also Read: How Much Information can an IP Address Actually Tell You?
Is FlexNet Safe?
Acresso Software Manager File is totally safe to use. It's essential to keep the Nuance PDF Reader application totally updated for the best use. The software works in background but it consumes a higher amount of the processor power when you use the Nuance PDF Reader program.
How to Solve Error in Acresso Software Manager?
It's possible to end seeing the error message of the Acresso Software Manager just by ending the Processor ID in a Windows Task Manager. For solving the error, follow these easy steps:
Step 1
With Windows Task Manager for Solving the Error:
Continue pressing CTRL + ALT + DEL on the keyboard
Click over Task Manager from list of options
When Task Manager window comes, click on "Process" tab
Scroll down at the list & click on the "Common Software Manager" to expand this
Click over "FlexNet Connect Software Manager" to choose or highlight it
Lastly, click on "End Task" at the bottom of your Task Manager window and kill this process
Step 2
Ignore pop-up
Choose the "Ignore" option to skip the Acresso course.
Proceed with the setup wizard.
Then you will see setup wizard seem. Suppose the system is put in the system, you can comply with these steps under:
First, you should open this software program linked with Acresso Inc.
Select to assist.
You must select Nuance on the Internet.
You can disable the choice of Automatic internet replace.
Lastly, you can shut Nuance PDF Reader.
That's all; in an event, you comply using this step from above, you will find that Acresso software manager supervisor will be resolved by the point. This will make your computer smoother. However, this will happen in an event you comply with the above steps or pointers talked above.
Also Read: 5 Best Game Recordings Software For Windows
Summing Up
You have the image of what's software supervisor without installing this, and getting installed. There is no harm to maintain the Acresso software supervisor. It is not any kind of virus, and there are not any issues. This allows this application you have installed with assessing the versions, which are been upgraded so you will not miss any software upgrades.
In case you do not want to maintain this installed or you are detecting any other platform functionality troubles, you can disable the applications manager just by following some methods, which are given above.
I'm ending the post that offers you a little insight into what is Acresso Software Manager? Offers you the right way for eliminating & resolving these issues and in case you have any problems. You can find the above steps that will help you out.