The 21st century can be considered as the digital era. With the number of software, apps, and programs being introduced to the general public today, it'll be easy to find one that best suits your needs and budget. Regardless if you're looking for an app for your own business or software to help you with your chores at home, you can easily find one in the market today – and FileZilla is one great example.
With almost everything going to the cloud, FTP clients and servers are gradually being pushed out of fashion. However, there are times when you will need the FTP clients for some specific task.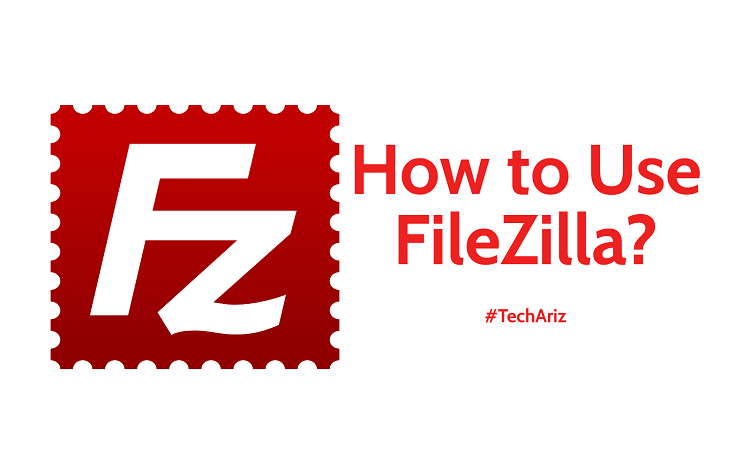 FileZilla Portable is top-notch and free open-source software that plays both the role of a server and a client. It stands the test of time when it comes to the efficient transfer of files from one computer to the other.
There is a lot that goes around in the form of reviews from new and power users of Filezilla. By simply typing in this word in your search engine, you'll be able to find millions of comments from users who have used the software in the past. While some users were happy with the features of Filezilla, some find it a little sweat breaking when it comes to smoother and efficient file transfer. Are they right or wrong? Should or should you not use Filezilla because of these comments? Which is which?
To help you come up with a decision, continue reading the remaining content of this article. The information you can read here will make it very easy for you to decide, ensuring that you're not wasting any of your resources for software. You don't want to invest your time and money in software and then, later on, realize that its features are not something that you're looking for, right?
Here is an absolute review of all you need to know about this cross-platform FTP client.
Also Read: 5 Best Game Recordings Software For Windows
FileZilla System Requirements
Though FileZilla servers work exclusively with windows, a basket of features comes with its client base. Here are some of the essentials that you need for its efficient use:
Linux software plus Add/Remove Software Utility
Window XP, Vista or 7
OS 10.5 or any latest versions
How to use FileZilla Portable Software?
The main purpose of FileZilla creation is to enable efficient upload and downloading files from different types of web hosting servers. Additionally, you can use the software to edit the uploaded contents without the need to download and reupload them. This software can be a godsend for individuals who often make changes to their FTP files but doesn't want to go through the rigorous process of downloading, editing, and then uploading again. 
Installing FileZilla Software
To use Filezilla, you need to download and install it first. To do this:
Make sure you have one of the aforementioned essentials
Open the download terminal and run the command. This is achievable via CtrL+Alt+T
Access the GPG key, download and install the software
Using the software updater,  upgrade the software to the latest compatible version
This is the general procedure that works immediately as long as you have the mentioned essentials. However, depending on the type of system you are using, there may be one or two changes in the process. You can check for the most distinct procedure for your specific system and implement the necessary changes.
How to upload contents using FileZilla?
Before thinking about uploading the contents, make sure that the software is activated in your computing device. Launch the application and enter the domain name of your web on the Host Field. Alternatively, you can use the IP address of the account. Type the password and the username that you used when creating your web.  In the port column, insert 21 and press Quickconnect.
Pressing quick-connect ribbon will automatically connect you to your hosting account. Look at the right side of the working pane. You will see a list of files and folders that are in your account. 
Navigate and choose all the files that you need to upload by right-clicking on them.  You can then upload these contents one after the other or in multiple options.
The system will automatically initiate, run and complete the transfer options. You will be notified when this operation is through whenever you see the Successful transfer tab.
Also Read: Best Cheap Seedbox Service Providers [Reviewed]
How to download contents using FileZilla?
Connect your web account by inserting the domain name, username, password, and port. Then, click quick-connect and activate the account.
Navigate the Public HTML folder that is part of the root directory of your account. It stores the backup files.
Navigate and choose the folder in your computer where you will like to store the backup contents. You can create one that is specifically for the new contents.
Use the drag and drop feature to download the contents in the safest, convenient and flexible manner.  You will be notified once the download process is complete.
Check out this medium.com article for some Best Black Friday Web Hosting Deals!
Pros of FileZilla
Intuitive drag and drop interface
Integration of tabbed user interface for ease-of-use
Resume support options and ease of transfer of big files of up to 4GB
Multiple connections through multiple clicks
Its usability is perfect even for individuals who are not tech-savvy
Countless resources are available online that can help you install and use the application with ease. You can also use these resources to learn tricks and master the application.
Cons of FileZilla
Uploading multiple documents takes a bit long. This is especially true if you're going to use bigger and heavier files that contain several elements.
You need to switch to SSH mode to access the server's command-line interface.
Also Read: Ginger Software Alternatives
Conclusion
Filezilla has stood out to be one of the highly cherished, intuitive and adorable open-source software for decades. Its extra functions to provide edit and save options without interfering with the nature of security of the data goes ahead to qualify it to a must-have FTP client. Choosing FileZilla as either primary or secondary FTP client or server is a huge milestone to ensuring that the data on your web is highly secured.