Given a large number of available online marketing tools and channels, and the explosion of the social media marketing that we observed over the recent years, it seems that the traditional email marketing is no longer effective enough. Today, many people are switching to more modern online marketing techniques, calling email outdated. Well, they couldn't be more wrong!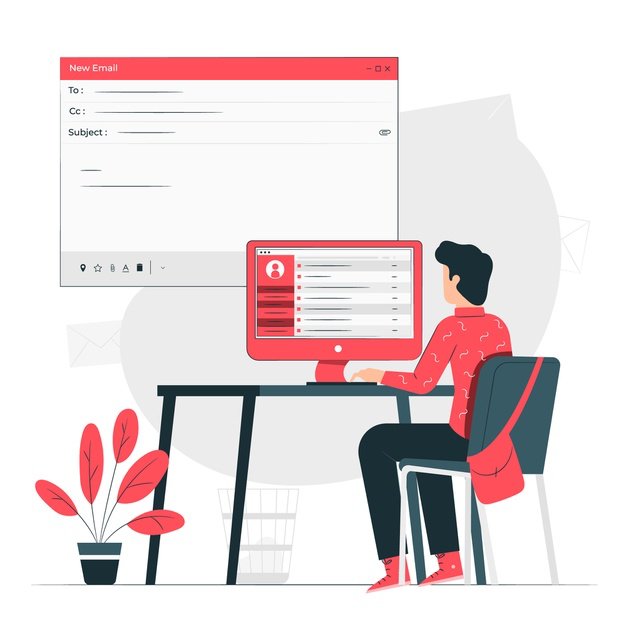 Email marketing, though it has been around for quite a while, is still effective or, better say, it is even more effective than ever before. According to a technology market research firm Radicati, at this point, there are 3,9 active email users and their number is expected to reach 4,3 billion by 2023.
Also Read: How to Create Fake Temporary Email Address for Verification Purposes?
Despite the popularity of social media, email is still a powerful e-commerce channel that is used by most consumers. It is a powerful tool for nurturing your audience, building brand awareness, increasing traffic, conversion, and sales. That's why engaging in email marketing still makes pretty good sense. It can bring you a variety of benefits if you create effective email marketing content, so, in this article, we are going to tell you how to create emails that complement your marketing strategy.
What Is Email Marketing?
Before we can move on to our tips, let's first define what email marketing really is. In a nutshell, it is a set of actions you take to connect with existing and potential customers with a goal to promote your brand, products, or services.
Although some people may call it outdated, email marketing is still one of the most effective digital marketing tools for businesses. It allows brands to build direct communication with their prospects and customers. This tool is used with several key goals in mind:
To increase customers' loyalty;
To build trust;
To boost brand awareness;
To generate more sales;
To improve customer retention rate.
These and many other goals can be easily achieved through email marketing if you approach it right and in the guide below, we are going to tell you how to do this.
How To Write Email? Top 7 Handy Tips
Want to learn how to write emails that convert? The follow these practical tips:
1. Don't Hesitate to Get Pro Help
Creating high-quality marketing content is never easy. It takes a solid understanding of your audience and its needs, as well as an eye for what techniques works well. Therefore, if you lack experience in writing such content, it is better to opt for expert help.
Where to seek assistance? On the Internet, there are plenty of independent specialists as well as professional services that offer writing help. One of such services is professional essay writing service from Australia – it focuses on helping with academic works, but its experienced writers can also assist you with other kinds of content. Also, you won't need to worry about the quality of these texts as such services hire only high-quality writers. Among that you can provide as detailed instruction as you want, and your texts will be perfect.
Also Read: 5 Simple Steps To A Successful Email Marketing Strategy
2. Focus on a Subject Line
A powerful marketing email is the one that your prospects want to open and read. The only way to ensure this is by creating a good subject line.
A subject line is basically the first thing a recipient sees before he opens an email. Therefore, the quality of your subject lines directly affects the open rate.
Here are a few tips for writing a good subject line:
Keep it short, clear, and straight to the point;
Grab reader's interest and keep it;
Make it appealing and personalized;
Keep it unique;
Include action words;
Make it relevant.
Following these simple recommendations, you should be able to create great subject lines that make recipients want to read your message.
3. Keep it Short and Relevant
No matter how engaging your content is, your audience will likely prefer to receive short and straight-to-the-point messages rather than long and irrelevant ones.
4. Write Emails in the Second Person
The best way to write marketing emails is by using the second person. This simple trick creates a sense of a direct and more personal appeal to a recipient. It helps establish a connection and build trust.
5. Keep it Clear
To help you reach your business goals, emails have to be catchy. That's true. However, trying to make their messages catchy, businesses often forget about clarity, which in most cases has the opposite result.
Therefore, the next tip is to make your emails first of all clear.
6. Make Sure the Subject Line Is Related to the content
Another vital tip is to make sure that your subject line is just intriguing and catchy, but also related to what's inside the email. If the subject line doesn't align with the content, this will provoke customer dissatisfaction and will likely mean that a particular recipient will never open your future emails.
7. Personalize
Personalization is one of the most important features of a good marketing email, so don't neglect it.
Also Read: EmailChecker Review
The Bottom Line
Email marketing by far is one of the most personalized ways to connect with your current and potential customers. Due to this fact, it is an effective tool for building trust and loyalty and ensure customer retention. At the same time, it is also a great way to build brand awareness. Given the fact that most of your prospects are using email, investing time and effort into creating a solid email marketing campaign will let you expand your outreach.
With the help of this guide, you will be able to create powerful emails that fit your business needs and help attain goals. Follow the tips from our guide to make the most benefit of your email marketing efforts and ensure the success of your business!